This was a very special occasion.
Our first in-person meeting since February 2020 so we took advantage of the occasion by having BAWA's first ever Summer Picnic.
The event was held at Twin Pines Park, Belmont on a beautiful warm Sunday afternoon in July
Our photographer was BAWA member Ed Kelly - please see his details below
---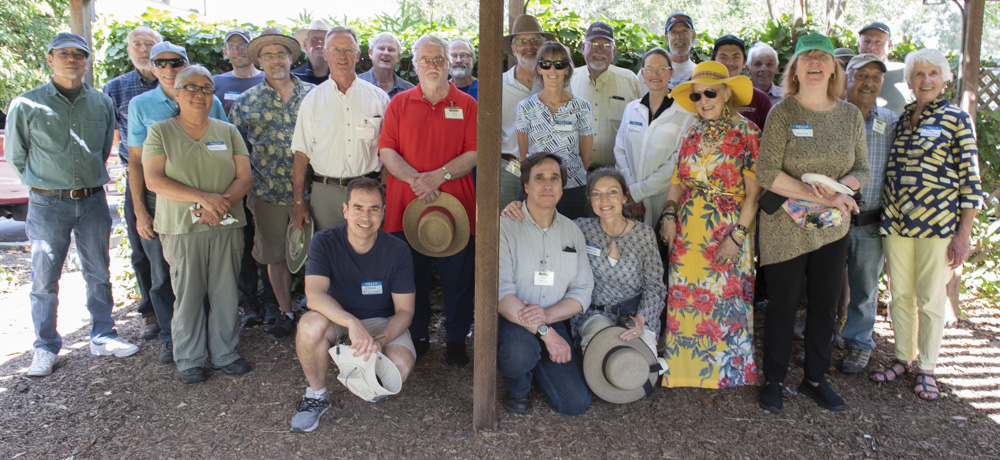 The offical Picnic Group photograph
---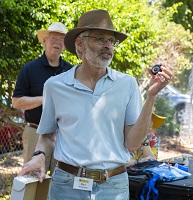 Burt with a box of wheels.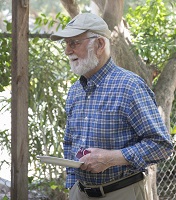 Ed moving in to fill his plate.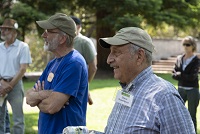 Jamie and Steve watching Show and Tell.
Lloyd and Burt selecting some food.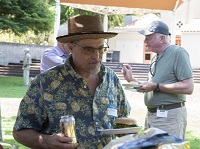 Claude, with hamburger, and Lloyd.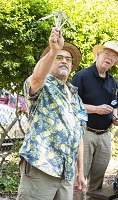 Claude showing a xx measurment tool.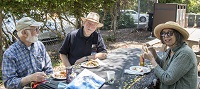 Ed, Harry and xx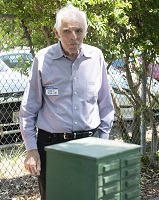 Frank Ramsay with Bruce Powell's father's war time tool box
(Frank is always photographed chewing something!)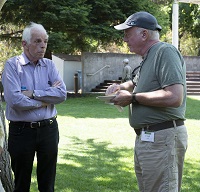 Frank,chewing something, with Lloyd.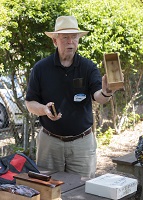 Harry showing his boxes made from Walnut root that was under his cottage.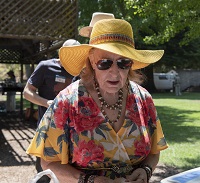 ?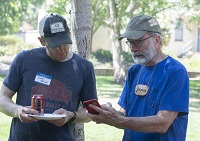 Lloyd and Jamie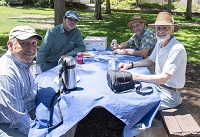 Picnic time for Steve, Yeung, Claude and Burt.
John Hickman, xx and xx (Frank drinking in the background).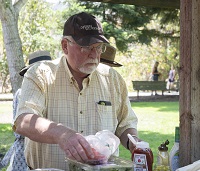 Jay collecting his BBQ.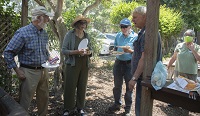 Ed Schoenstein, x, Bill Henzil, Bruce Powell and Y.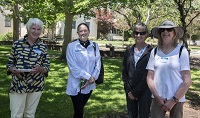 The ladies: X, Y, Z, H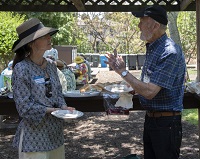 xx and John Hickman.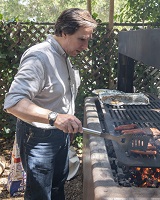 Paul Krenitsky, chief griller.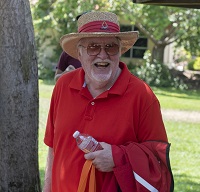 Ray Burger, dressed for summer.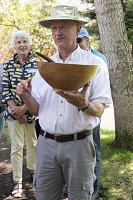 Tom Gaston serving salad in a bowl he has turned.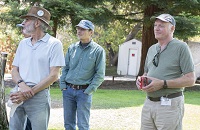 Burt, Yeung and Lloyd watching a Show and Teii.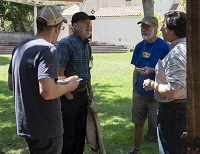 xx, John, Jamie and Paul.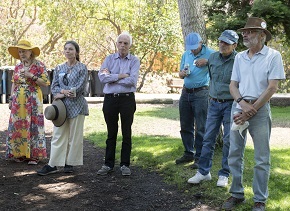 Watching Show and Tell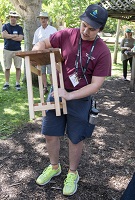 Mateo McCullough with his Show and Tell stool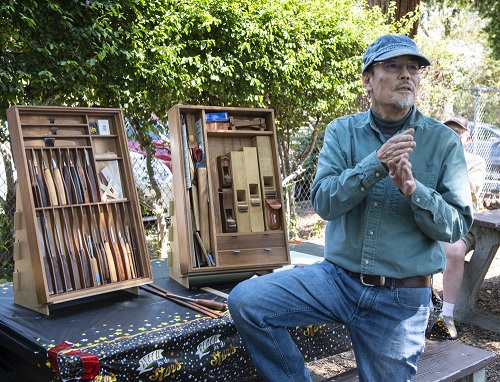 Yeung Chan with his Travelling tool box.
The meeting was a great time to get together after so many months in lock-down.
We talked, we ate, we talked more and we ate more.
In the middle of it all we had great in-person Show and Tells, a very rewarding day.
It was a celebration of our plan to return to in-person meetings in August.
Unfortunately, a couple of weeks after the picnic, the progress of returning to normal has taken a little step backwards therefore, out of an abundance of caution, the August meeting will once again be a full ZOOM meeting.
We were very fortunate to have BAWA Member and professional photographer Ed Kelly make a record of occasion.
Ed Kelly
Intercoastal Investigations
236 W.Portal Avenue, #275
San Francisco, CA 94127
phone: (415) 672-1871
fax: (415) 452-0598
CA PI188491
Certified Evidence Photographer
Board Accredited Investigator
Member of:
Council of International Investigators
International Intelligence Network
British Royal Photographic Society
National Press Photographers Association
---