---
Sunday April 23rd 6:00pm
Note: this date was moved to avoid clashing with Easter.
Guest Speaker: Jon Sauer
Ornamental wood turner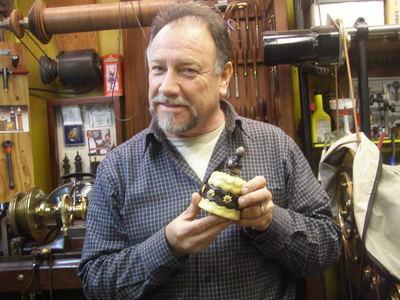 Jon is nationally known ornamental turner who lives in Pacifica and has items in many galleries nation wide. He will be demonstrating some of his techniqes on a small lathe at our meeting.
To read about Jon and see his work at: collectorsofwoodart.org/artist
Plus Members Show and Tell
---
Meeting Location
Mist Room
William Walker Recreation Center
650 Shell Blvd., Foster City