---
Guest Speaker: Chris Gaston, PhD
Associate Professor, Facility of Forestry
University of British Columbia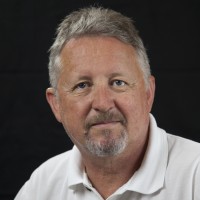 Abstract
At almost 100 million acres of forest land, Canada is one of the globe's key forest products suppliers. Historically, most of this supply has been in the form of commodity lumber, panels and pulp/paper. BUT, given a number of extraordinary supply and demand changes for forest products (economic, environmental and social), the industry may well be experiencing a true renaissance! Examples include the emergence of wood skyscrapers, nano-engineered wood products, a return to a bio-based economy and the very rapid growth of Aboriginal control of the forest land-based in Canada. This presentation chronicles these exciting times, ending with a glimpse of what the future may have in store.
For more of the work of the University: forestry.ubc.ca
Plus a new item: Show Your Old 2 x 4 entry
We are having our annual 2 x 4 Challenge in August so thought it would be interesting to have members bring some of their old 2 x 4 entries to the meeting so we can look at them one more time. Over the many years that this BAWA feature has been running there have been many interesting, creative, entries so they deserve another showing and it they may drive inspiration for your entry this year.
Plus our regular Show and tell
Meeting Location
Bluebird Room
William Walker Recreation Center
650 Shell Blvd.., Foster City